The dream
In 1995 Clayton M Christensen and Joseph Bower first coined the term 'Disruptive Technologies'. FIRN Managing Director, Nick Lupis, was in his final year, studying Engineering Science at Auckland University. His business partner and fellow Kiwi, Grant Buckley, was a self-employed contractor at a start-up, learning the art of timely delivery at the sharp end.
Both Nick and Grant travelled extensively and Nick developed his recognition  for emerging software products with potential. He dreamed of bringing them home to New Zealand, disrupting our data ecosystem and introducing innovative corporations to the latest leading-edge technology.
How it all started
Already a Tableau advocate, Nick loved its point-and-click function allowing non-experts to visualise data easily for the first time. The ability to pivot data into all sorts of different perspectives using its viz-SQL tool meant the user was no longer reliant on multiple ports to provide different views. He describes this software for data analysis as a game-changer. 
Partnering with Tableau proved to be the catalyst that opened the market for what became the data stack: complimentary software for data analysis that provides insights companies never dreamed possible.
Tableau had a gap around data ingestion that Alteryx neatly filled and Snowflake delivered yet another missing piece in the data jigsaw. The affordable cloud data warehouse had eluded Nick when he first tried to build one for a client. When he came across Snowflake at an expo in the US, it was like discovering the internet all over again.
FIRN Analytics
In April 2017, FIRN was born and became the first Snowflake partner in APAC. Snowflake joined Tableau and Alteryx in an elite stable of best-of-breed data software. The word was out, FIRN seemed to have the inside track, large corporations started to notice. 
Before long, his network introduced Nick to DataRobot; easy data-modelling for non-techs. Nick saw its potential – software that could do in minutes what he learned to do manually at university. 
In 2017 Nick also met Grant, who became a foundation customer. A year later Grant, who has a background in AI, Data Science, Analytics, and Business Intelligence, joined the company and the FIRN family began to grow.
Software partners, Fivetran, Matillion, Collibra, ThoughtSpot, and dbt joined the FIRN data stack in quick succession, making it quite comprehensive.  FIRN is now one of the fastest-growing tech companies in NZ, featured in the Deloitte Fast-50 Index in 2021.
A holistic approach
Alongside software, FIRN has always offered complimentary support services to smooth the customer journey.  Embedded hands-on consultancy has taken on new importance with the post-pandemic skills shortage. FIRN's team of expert consultants can provide support for specific projects, a quick start in building visualisations, standing up data warehouses, creating predictive models or solidifying clients' strategies. 
Unlocking the power to grow your business

 
FIRN's data software consultants skillfully embed data software within organisations. A favourite with change managers, FIRN's trainers create learners who love their new tools. FIRN may be disruptive but always in a good way!
2011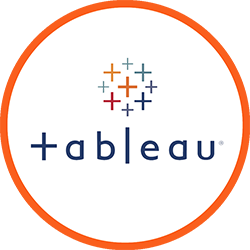 Nick – 1st Tableau Partner in NZ
After a successful server implementation in the UK became the first VAR partner in NZ
2014

1st Alteryx Partner in NZ
Nick introduced Alteryx to the NZ market
2017

1st Snowflake Partner In APAC
Signed on as the first partner in APAC with the establishment of FIRN
2018

Grant joins & FIRN becomes 1st DataRobot Partner
Bringing AI to NZ with the signing of the
DR VAR partnership for NZ
2019

1st Fivetran Partner in NZ
1st Matillion Partner in NZ
2020

1st Collibra Partner in NZ
1st ThoughtSpot Partner in NZ
2021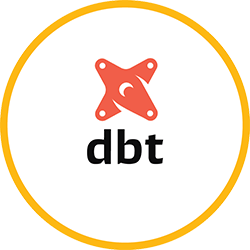 1st dbt Partner in NZ
The NZ data analytics company leading the way
FIRN is the data analytics company in Auckland that is empowering business across NZ. FIRN gives you the tools, processes, support and data technology solutions for those real-world problems so your business can get ahead and stay there. We're here to help with software for data analysis, training and strategic advice.
Unlock Exclusive Data Analytics Insights Tailored for NZ
Join the FIRN Insider List Today!
🔓100% Privacy Guaranteed. Unsubscribe Anytime
✅ Get Monthly Expert Insights Straight to Your Inbox
✅ Exclusive Invitations to Industry Events
✅ Stay Ahead with the Latest Trends and Tools